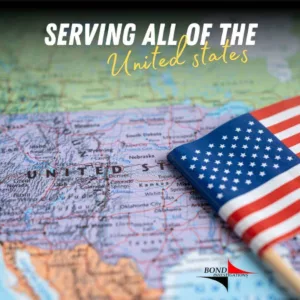 Bond Investigations has earned the reputation as a top-tier private investigation agency extending its reach throughout United States. Renowned as a leading investigative force nationwide, we have established elevated benchmarks for service excellence in the field. Generally our accomplished team of private investigators consists of seasoned individuals with backgrounds in the investigative field, and Risk Management, guaranteeing the delivery of the precise and professional results you seek. Dedicated to delivering outstanding service, Bond Investigations, spearheaded by skilled professionals with extensive expertise in the field of private investigation, remains steadfast in delivering reliable and accurate results to our esteemed clients within our Private Investigator services. Explore Bond Investigations Service Areas for a tailored and effective approach to your investigative needs.
Experience and Dedication: Bond Investigations Service Areas
Also dedicated to delivering exceptional service, Bond Investigations, led by proficient experts with years of experience in the realm of private investigation, maintains an unwavering focus on providing dependable and precise outcomes to our valued clients within our Private Investigator Services.
Your Peace of Mind, Our Priority: Transparent Pricing at Bond Investigations
We extend complimentary consultations for investigative services with licensed private investigators to comprehensively understand and address your unique requirements. Although, our objective is to grant you the peace of mind you deserve throughout the investigative journey. In the pursuit of transparency and the eradication of unforeseen expenses, Bond Investigations has devised a pricing structure that furnishes clients with a fixed cost for the entire investigation. There are no concealed charges, bundled fees, or rounding-up rates for unanticipated costs. Certainly the investigation's price is established during the initial consultation, tailored to the specific needs of the case and the client's preferences, now catering to the entire States US.
Profound Solutions Statewide: Bond Investigations Services Areas
Our extensive investigative Services areas span the entirety of the Prairie State, and we are dedicated to providing exceptional investigation services to clients throughout the region. Whether it's surveillance, background checks, infidelity investigations, or missing person cases, our proficient team of private investigators is prepared to aid you in uncovering the information you are looking for. All in all, with Bond Investigations, rest assured that your investigation is entrusted to capable hands and will be executed with the highest standards of professionalism and integrity.